Memorial Day of Jenő Cholnoky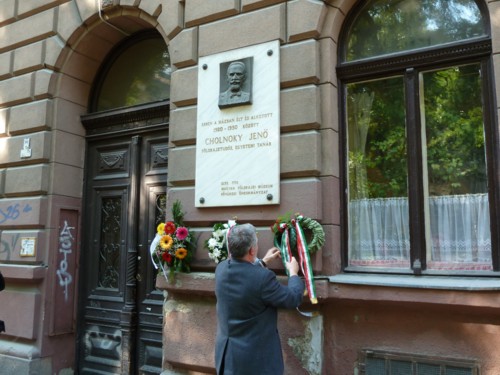 5th July, 2011
The Eötvös Lóránd University of Science paid tribute to Jenő Cholnoky, one of the most respected representative of the Hungarian geography, on a memorial day, on the occasion of 90th anniversary of his assignment as Head of Geographic Institute of Budapest University of Science.
2011. 07. 22. (1)

Memorial Pillar of Jenő Cholnoky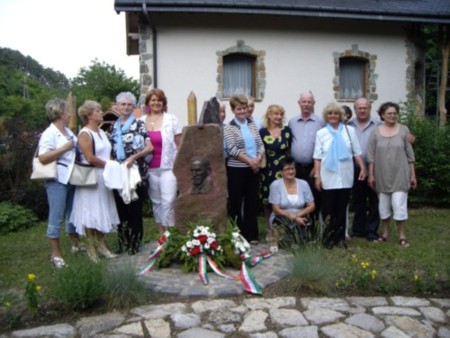 7th June, 2011
The Association of Ladies for the Balaton has established a memorial pillar in the area of Arács (Balatonfüred) in valley of Koloska for Jenő Cholnoky, the geographer, whose favorite resting place was this valley, between Thomas-hill and Peter hill. On top of the pillar there is an sculpture image of these two hills, made by the sculptor.
2011. 07. 21. (2)